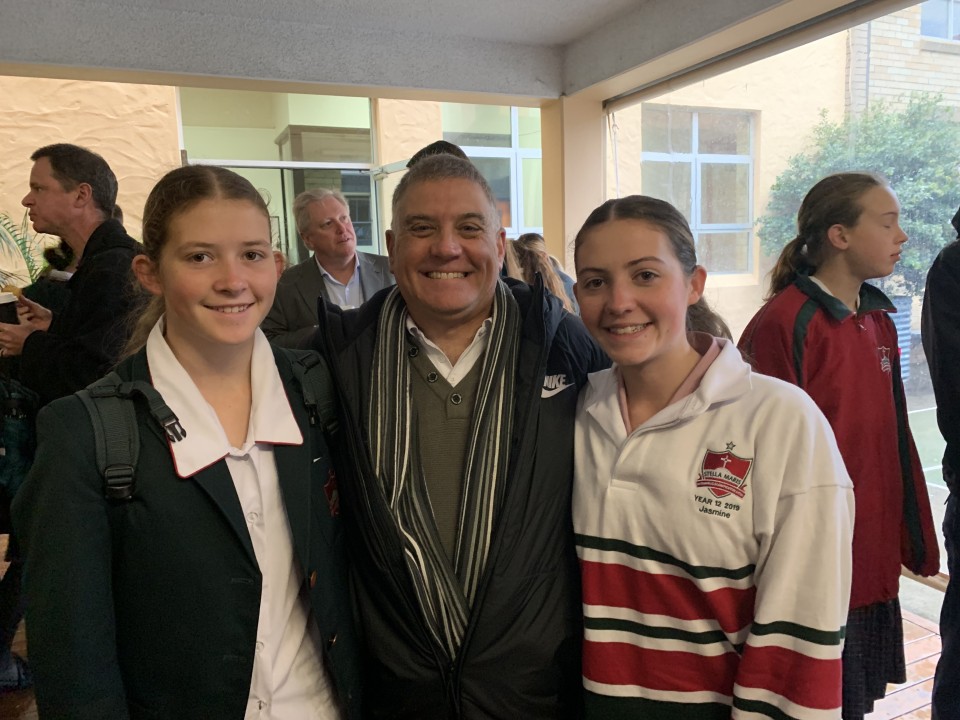 My daughter is in her last year of high school. Last week as I was about to step out the door to go to a client meeting and she asked, "Can you make Father's Day breakfast at school? It will be my last one." Of course, she said it with a smile that let me know she really wanted me to be there.
Like many schools, the students help to prepare breakfast for Father's Day (or Mother's Day). The challenge was that I had already booked a series of meetings interstate leaving on Wednesday and returning on Friday night. The thoughts raced through my mind, what should I do? On one hand, I had made commitments to work and on the other, it would be the last time my daughter and I would be able to share this experience.
So I changed my plans. I rearranged the meetings and switched my flight to get back late Thursday evening. It did cost me a little more and I had to work a bit harder to reorganise, but it was definitely worth it.
As I stood next to my older daughter and my younger daughter I noticed them smiling proudly as their friends and their fathers walked by (of course my younger daughter was stepping away and joking around with her friends, but she would keep coming back to me). We ate the bacon and egg rolls together and talked about the last school assignments and about the tours we have planned at a few Universities this weekend. And the hug that I gave both of them at the end was just a little bit longer, letting them know that I loved them.
Now I am not perfect and I have missed my share of Father's Days breakfasts at school, but this was one I am glad that I made the extra effort to spend time together in this little ritual that will provide memories for them in years to come. In fact, I think we need to make time to share more experiences with the ones that we love. We need more family rituals that create a common touchpoint or experience that let them know that we care. After all, in the years to come what will you be thankful you did? Attend another meeting or having taken the time to be with your kids?