Hack your Leadership and make room for clear and innovative thinking
Leadership Hacks is a business leaders guide to getting things done in a smarter and more effective way. Over the years, the leader's role has expanded to encompass more duties, more responsibility, and more accountability yet we're still stuck with the same 24 hours in every day.
The evolving business environment leaves many leaders struggling to achieve against constantly shifting priorities, competitors, and deadlines, all while being expected to do more with less!
Leadership Hacks: A faster approach for a faster world
After helping thousands of leaders implement fast-track strategies and hacks to improve results, Scott decided to capture these insights in his book Leadership Hacks: Clever Shortcuts to Boost Your Impact and Results.
A leadership hack is anything that helps you accomplish more in less time. To accomplish more leaders need to hack their current approach with new ways of thinking and influencing that will enable them to do more with less.
Personal Leadership Hacks maximise individual performance
Individual hacks are shortcuts that leaders can use themselves to lift their performance. By removing the distractions that slow down performance leaders can hack (or save) time.
Personal hacks include:
Understanding Distractions and Productivity Hacks

Mastering Technology and email Hacks
One-on-one Leadership Hacks empower direct report performance
Almost all leaders have direct reports that they are responsible for guiding toward specific goals. The challenge occurs when a leader is so busy with things on their own plate that they need to find strategies to empower individual staff members that encourage engagement and lift performance.
One-on-one hacks include:
Communication Hacks

Delegation Hacks

Coaching Hacks
Team Hacks can boost the performance of a team, department or organisation
Leaders are tasked with motivating their teams and organisations toward a common goal and use a number of touchpoints to make this happen.
Team Meeting hacks include:
Team Meeting Hacks

Team Mobilisation Hacks

By implementing a number of leadership hacks, leaders can fast-track their performance to gain a competitive edge in today's world.
Leadership Efficiency Masterclass
The Leadership Efficiency Masterclass involves 3 key sessions delivered at your office in 3 hour sessions and access to our online platform
Strategic Actions

Effective Delegation

Fast Track Influence & Digital Communication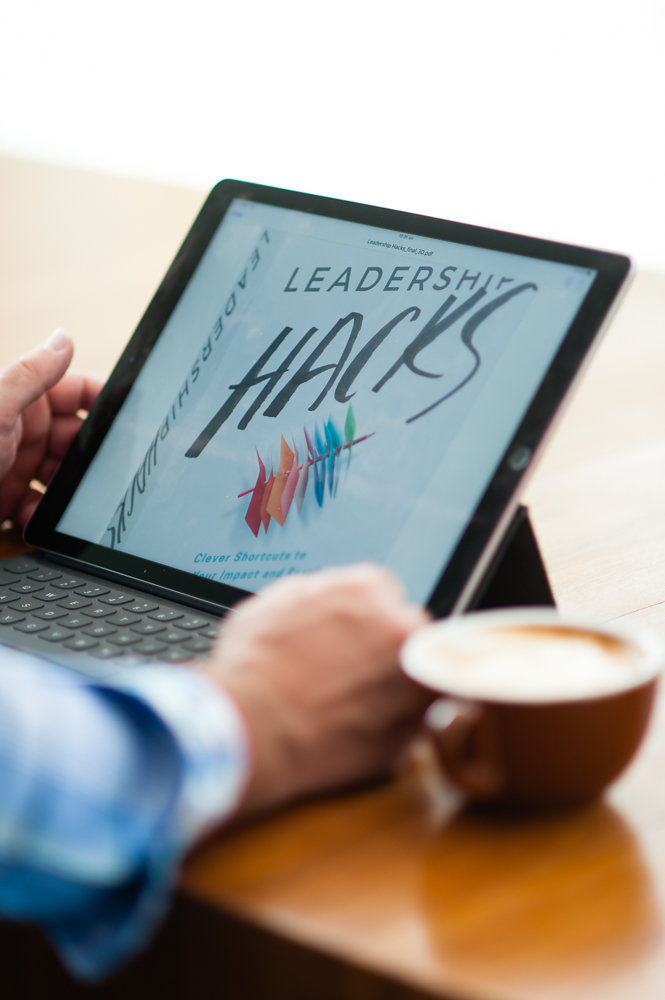 Watch Scott talk about Leadership Hacks