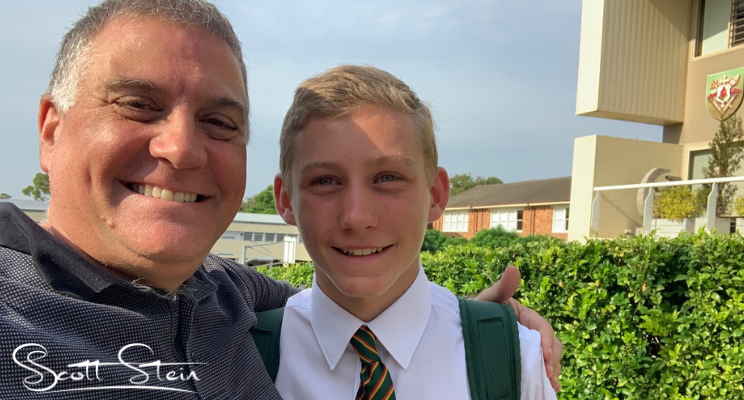 My son started High School this week and as a parent, it is a funny feeling when you realise that your kids are starting to grow up.  High school is a big milestone, in fact, it's an important Rite of Passage.
It started me thinking about Rites of Passage.  Throughout time native people would have ceremonies to celebrate when someone moved from one phase of their life to the next.  I was fortunate enough to spend time with the Navajo people in Arizona in January and was reminded of how important these are. I think sometimes we get so busy in the modern world that we forget to reflect on our past and make time to plan for our life moving forward.  
As we are at the start of a new year, do you have any planned Rites of Passage?  Have you organised a chance to learn new skills or hacks to do things faster? Researched a new hobby or club to get involved in? Or schedule a holiday with the important people in your life?  Regardless of the specific activity, you want to take or achieve, by making it a goal and starting a Rite of Passage you will find yourself getting closer to it. Here are 3 things you can do to start your 2019 Rites of Passage:
Map Your 2019 Rites of Passage
For Work:  Start by identifying what activity you need to focus on this year to help you achieve the outcomes you want.  Capture the 3-5 work achievements you want to accomplish and then identify the Critical Path that you need to take to reach these goals.  Make sure that you identify a goal that will stretch you to the next level.
Team Goals:  If you are in a position of leadership, identify with other people what it is that you are going to do to empower, stretch and develop them.  Share this with them and commit time and energy to making sure it happens. Ideally, you would have a check in session with your people that allows them to get actively involved in identifying the goals or activities that need to be taken to achieve these.
At Home:  Be careful not to get sucked into the world of work and forget the things that are important to you at home.  Schedule time to attend your children's school activities, even during the day (everyone can get 1-2 hours off of work – just plan ahead).  Identify the touch-points and time that you are going to spend with your partner or significant others to make sure that work does not consume all of your time.
When people take action they create their Rite of Passage and can achieve great things throughout the year.  Don't just think about it, commit to it by writing it down and focusing on it throughout the year. The people that achieve great things are not just lucky, they stay focused on what they really want!