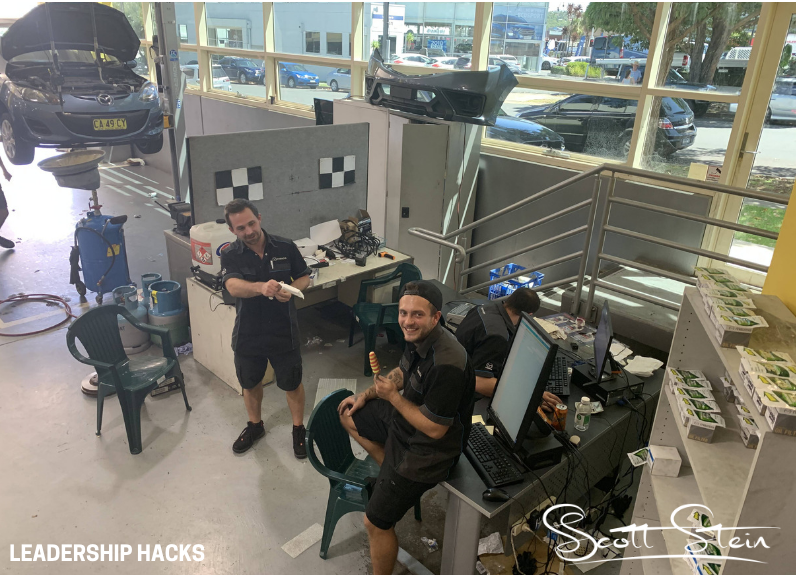 I was recently working onsite with a car dealership when the temperature soared to almost 40 degrees (104 degrees F to the Americans reading). It was incredibly hot, damn hot. As I walked from the front office to the workshop where the mechanics were sweating as they worked on repairing cars something caught my eye. One of the office staff had gone to the grocery during her break and bought 2 large boxes of ice creams for the staff. 
As she walked around and passed them out you could feel the buzz spread across the building and the smiles across staff faces. By spending $25-30 they probably increased productivity (& morale) instantly on the spot. This is such a simple thing to do, unfortunately, most leaders overlook the positive impact they could be making to their people because they just get too busy at work.
It is the little things that really count. So what can you do to make a difference to your people? Here are a few ideas:
Plan Some Things Ahead. To make it easier, take the time to plan some things ahead that can help boost morale and not take a lot of time or money. It could be something around the seasons or holidays (ie cupcakes for morning tea on valentine's day or momentous staff birthdays—21st, 30, 40, etc). Years ago in with my first Australian business, we had a fortnightly Friday morning at the beach during the summer months that staff loved, it was a great way to build our team.
Be Spontaneous. Look for spontaneous things that you could do to make things fun. This could be giving a staff member that has gone above and beyond an early finish or a gift voucher for the movies. It could be bringing in pizzas for lunch when everyone has been putting in massive hours to get a project over the line. Mix up what you do to show your appreciation to your people and they will look forward to coming to work.
Get Staff Involved. Ask staff what fun things they would like to have happened to help build a positive workplace. It may be a Slurpee run where someone goes and gets frozen drinks for everyone or a Red Frog afternoon tea where you get the staff to give red frogs or some type of sweet to other staff to say thanks.  
It really is the little things that count. By taking a few minutes to get creative and let your people know that you care and appreciate them you can create positive engagement and put a fun vibe on your workplace.