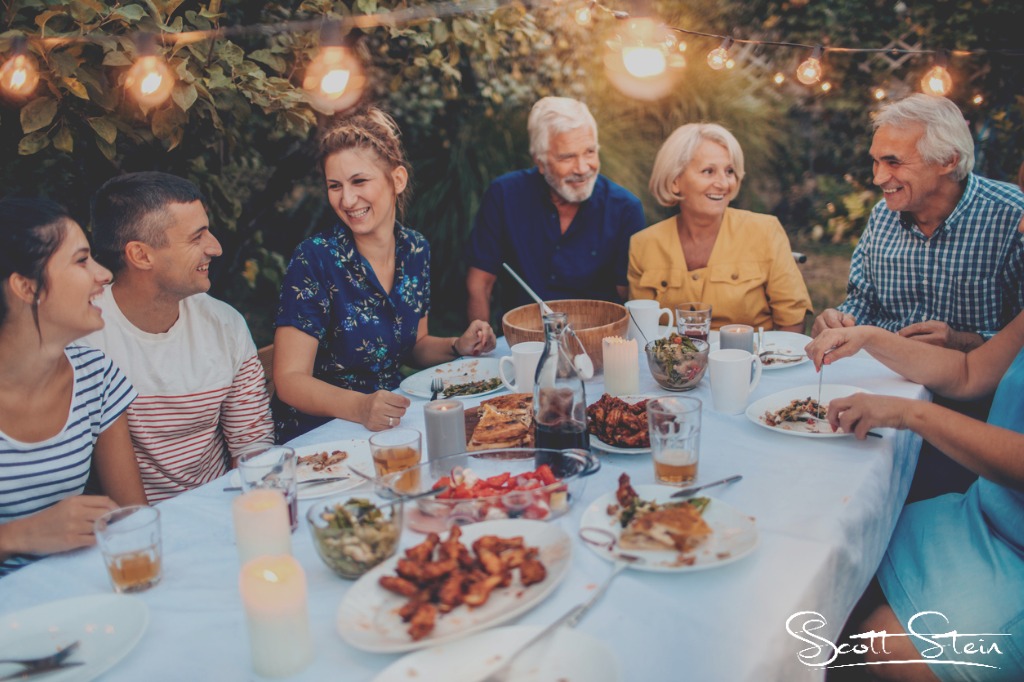 What are you thankful for? As we lead up to the last month of the year, it can be easy for us to get swamped with emails, distracted with technology, and busy trying to keep our heads above water. You often hear people remind themselves, "If I can just get to the Christmas break, everything will be fine."
In the US, Thanksgiving is a holiday that allows many people to have a mini break and catch their breath before the last push for the year end. It is a very unique holiday which is often spent with family and friends sharing around a large meal together. Originally Thanksgiving was created as a holiday for the Pilgrims to give thanks for surviving another year (mostly due to the help of the native people at the time, but that is a different story). There is something about being thankful and grateful that can provide a sense of peace.
When people are truly grateful their energy shifts. It is almost as if they become more content with their place in the world (and the world around them). More importantly, I believe that these people become more attractive to others and can inspire others to be more than they thought was possible.
I recently had breakfast with two friends of mine that I had not seen in a few months. As we shared a meal together and talked about our work (and home) lives something special happened. We started going above and beyond the obvious. We were not stuck in the small issues and distractions that come up every day. As we shared ideas that inspired each other. After the breakfast meeting I noticed more spring in my step and I was thankful for the time we spent together, it had brightened my day (and the follow up text from them that showed how grateful they were let me know if was reciprocated).
What would happen if we were more thankful for the experiences, lessons learnt from the people around us? If we spent the time sharing a meal with someone where we had a deep conversation that helped both of us gain valuable insights to want to make a positive difference in the world.
There are a number of ways that you can take action to be thankful:
Staff

. With the lead up to the crazy activity before Christmas, take the time to show staff that you are grateful for their efforts. Shout them to a morning tea, take them to a lunch, give them a dinner voucher or movie tickets to allow them to have some time with people that they're grateful for. Do this before the Christmas function to let them know it is important (and not just the typical Christmas gesture).

Clients

. Let your clients know that they are important and that you are thankful for them. Do not just do the typical Christmas Cards that are printed and impersonal. Do something that is personal that lets them know you appreciate them. This can be something as simple as giving them a copy of a book that you believe they would be interested in or something that has meaning to them (like their favourite chocolate).

Loved Ones.

Before the Christmas madness sets in, take the time to let your loved ones know that you are grateful for them in your life. Give them the hug for no reason and hold onto them a little longer than normal, whisper in their ear that you are thankful that they are in your lives.
Take a moment to write down the names of 3 people that you are going to demonstrate that you are thankful for. It can be a client, staff member or loved one. Do something to let them know they are important to you and you are grateful. Remember it is the little things and gestures that people remember and appreciate. And if we can get them to pass it on, we can create a positive impact much larger than ourselves.