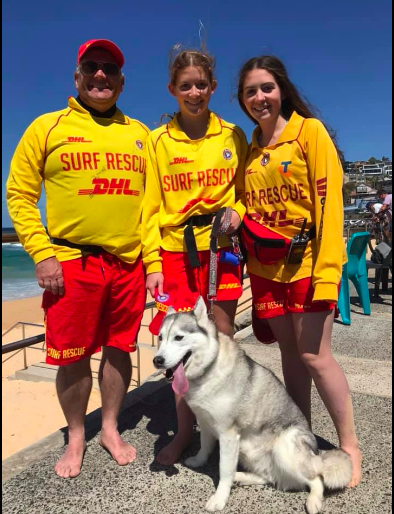 The More You Give – The More You Get
I live on the Northern Beaches of Sydney and as it is now spring, the beaches are open and I had my first day of surf life-saving patrol.  This involves getting the rescue equipment ready and in position to be used if a swimmer gets into trouble in one of the many ocean rips that are found across South Curl Curl beach.

I was fortunate to have both my daughters also assisting me on patrol (don't let them know it, but they are probably faster swimmers than me!).  As we were watching the surf and having a chat I realised that I was really enjoying the time together. It was a sunny Sunday and we were doing something together.  More importantly, I think when people give themselves to others, something magical happens.  It is as if the universe gives you a moment of peace and happiness because you are putting others ahead of yourself.  Some cultures call this Kharma whilst others call it 'Paying it Forward'.

When was the last time you did something to give?  Or took the time to put someone that you care about or a complete stranger ahead of yourself?  With all the uncertainty, fear and 'busyness' in the world right now I reckon we could use just a little bit more of a connection between people.  Being of service to others is one great way to do this.

In saying that, if you would like to attend a wonderful event that is all about giving I would like to invite you to attend the Hands Across the Water Night of Celebration in Sydney (or Auckland if that is closer!).  It is a great evening that is full of giving, good food and entertainment.  Click here to book your ticket (or table).  If you can't make it you can also make a donation, or give your time or your expertise.

Remember the more you give – the more you get!