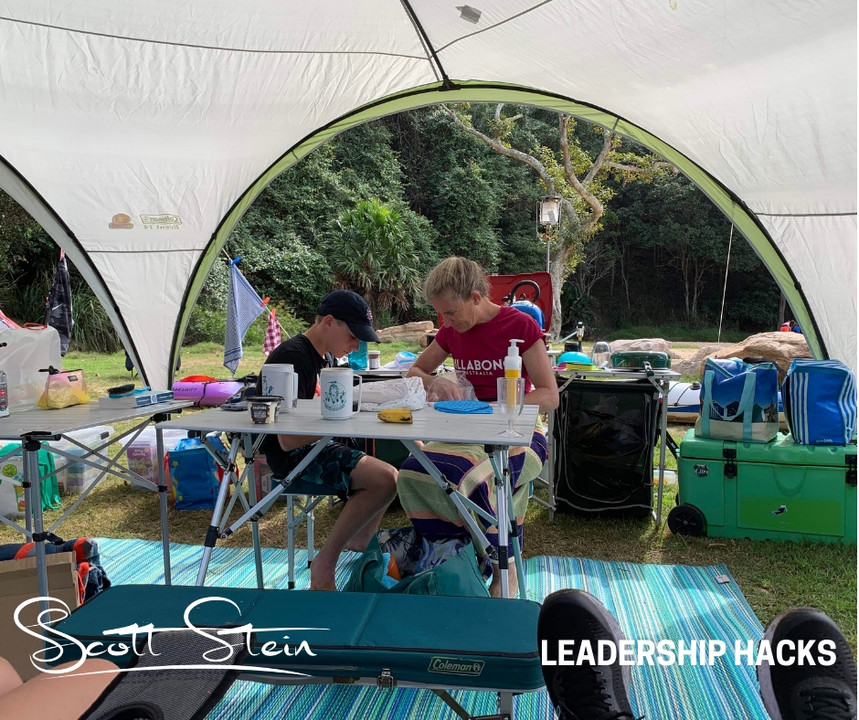 Our family has a number of rituals that we follow based on the seasons. We just returned from our yearly Easter camping trip at The Basin – a wonderful outdoor spot on the water North of Sydney that enables us to reconnect as a family. We spent plenty of time unplugged as we kayaked, paddle boarded and played heaps of card and board games, not to mention having time for deep conversations about life and the world with our kids.
It made me remember how important rituals are for us to reconnect with one another. With all the busyness and disconnection around the world, I can't help but notice how many of the rituals that gave us connection and meaning have been lost. My mother used to make homemade blueberry bread when a new neighbour moved into the street, now many people don't even know who their neighbours are.
This is the same at work. I remember when I first started working when a new person started everyone made an effort to be available and eat lunch with them. It was a ritual and a way to make them feel included and get to know them. I believe that this created a more unified sense of commitment to the new hires—as well as a faster integration into the supportive culture that was being created through this ritual. Nowadays managers are even too busy to eat lunch with their new hires and many other rituals have been left behind.
Rituals provide a sense of connection and strong meaning. For my family spending time together camping and playing card games will provide them with wonderful memories of being together. For new staff sharing a meal with their CEO or manager when they first start will also be remembered for many years to come and can create a deeper level of loyalty in less time.
Take Time for Your Rituals:
At Work. Identify what rituals you can start having to help everyone reconnect. At TLD we have an annual 2-day conference for our staff and their partners that involves some planning and some play. I also work to have lunch with my admin manager as a treat to celebrate when we have been working particularly hard (Kat we are due for another one!) You can create your own specific events or rituals that are significant to your business and the culture that you desire.
At Home. Make sure that you create rituals for your family. It may not be practical to have dinner together every evening (we have too much kids sport on) however you can take time to have a weekly dinner together (we have a ritual of a chicken and chips from our local chicken shop on a Saturday afternoon). The specific ritual can be anything that creates a sense of connection and common experience that can be shared together.
Don't wait for a ritual to come around, take action now to ensure that your rituals occur. If you are looking for another work one I invite you to attend the Future of Leadership Conference that I will be speaking at in August & September this year occurring across Australia and New Zealand. Early bird tickets are still available.