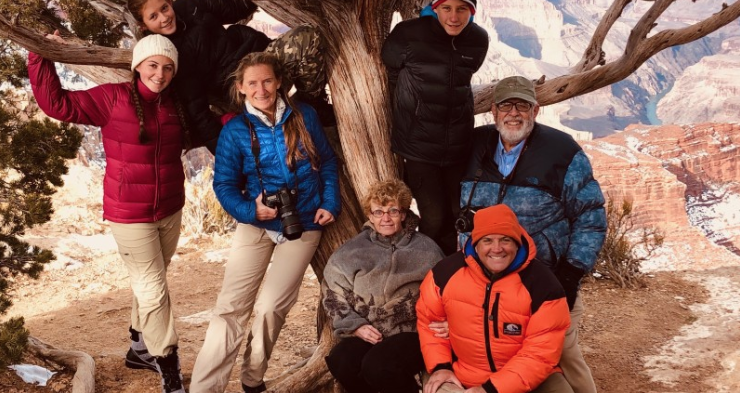 In the US Thanksgiving is a massive holiday. Yes, it has the common American commercialisation (who doesn't love a Black Friday Sales!) but at its core, it is about something much deeper.
When I was growing up, Thanksgiving was about spending time with family and the people you loved and taking the time to reflect on what you were truly thankful for. I think that it is a wonderful ritual that we should do more often.
If you are like me, this year has been a bit exhausting. There have been plenty of challenges, ups, and downs as well as some recent deaths that have brought sadness.
However, when I look back over the year there is plenty that I have to be thankful for. I'm fortunate to have good health and enjoy some wonderful times with my wife and kids. When my dad was diagnosed with liver cancer, I made a commitment to fly back every 90 days to spend time with him and my mother, wow I am so thankful that I did. There is something about being thankful and grateful that can provide a sense of peace.
When people are truly grateful their energy shifts. It is almost as if they become more content with their place in the world. More importantly, I believe that these people become more attractive to others and can inspire those around them to be more than they thought was possible.
What would happen if we were more thankful for the experiences, lessons learned and the people around us? If we spent dedicated time sharing a meal with someone where we had a deep conversation that helped both of us gain valuable insights to want to make a positive impact in the world.
Who Should You Be Thankful For?
Your partner or best friend. My wife is incredible and supports me in my dreams and we work together to create rituals for our kids. Her boundless energy and ability to give to others always amazes me and sometimes I forget to tell her. Remember they will not be here forever so tell them that you are thankful for them!
Your family. Before the Christmas madness sets in, take the time to let your family know that you appreciate them in your life. Give them a hug for no reason and hold onto them a little longer than normal, whisper in their ear you are thankful they are in your lives.
Your friends & colleagues. Let your friends know that they are important and that you appreciate them. Do something that is personal to show this. It could be having lunch and remembering the good times or giving them a candle to show you are with them when they need a little light in their life (thanks Georgia!)
Take a moment to write down the names of three people that you are going to demonstrate that you are thankful for. It can be a partner, family member, friend or staff member. Do something to let them know they are important to you and you are grateful. Remember it is the little things and gestures that people remember and appreciate. And if we can get them to pass it on, we can create a positive impact much larger than ourselves.