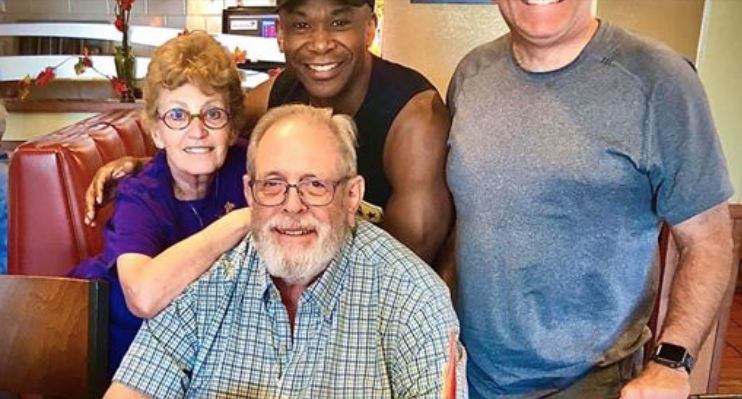 I have had a very interesting (actually challenging and stretching) last couple of weeks. I was fortunate enough to be present when my brother in law passed away and I am currently in the US delivering a few workshops and visiting my parents. My father has stage 3 liver cancer and to date has been operating almost as normal. He has recently taken a turn toward the next stage and now needs a little assistance.
It has really gotten me to start thinking about the future. When he was diagnosed I wanted to ensure that I made an effort to spend more time with him, a bit challenging given my parents live in Arizona and I live in Sydney, Australia. I have been lucky though as I have been able to visit them every 3-4 months. The time that we have had together has been wonderful, including a fun visit from one of my best friends from high school who also stayed with me and my parents for a few nights!
When you are at a crossroads, it can often force you to think and start looking into the future. Sometimes there is fear and other times there is excitement and often it is a bit of both. I think that we do not spend enough time thinking about the future or taking action now to ensure that we have no regrets in the future.
I reckon there are 3 things we need to remind ourselves about when it comes to the future:
We all have a limited number of days – make the most of them! We all know that no one lives forever. However, sometimes we forget this. Given we only have a finite number of days on this earth it is important to make the most of them. The last thing you want to do when you hit retirement is to have an illness and miss the chance to do the things you wanted to – make the most of your time now.
Make the Effort to Share Time with Important People. Time is a funny thing as it continually moves faster and faster the older you get. Remember to take the time to spend and share experiences with the people that are important to you. It can be too long between drinks and you miss the sparkle that others can give you.
Tell The Ones You Love that You Love Them. Sometimes we forget to tell others how important or special they are to us. Just taking the time to let others know that you love them and that they make your life a better place spreads joy between people and we need more of that!
So remember to make the most of the time you have. Find ways to love the work you do and appreciate the people you do it with and spend time with those who are important to you.
If you would like to have a discussion to learn how you can be even more things done at work and have more time for home and family, reach out to me and I can share my new Leadership Efficiency Program that is designed to help you get more things done and mobilise your people in a 90 day Format.