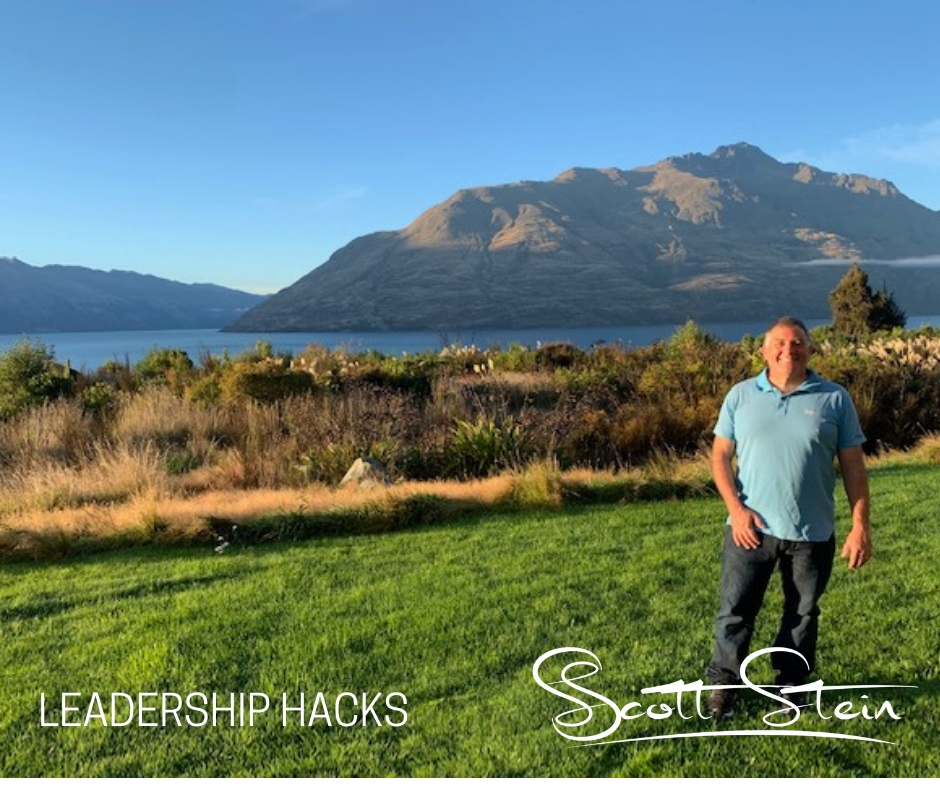 I have been at a Strategy Retreat in Queenstown New Zealand with a group of Thought Leader Black Belts (an amazing group of experts who work with organisations and individuals to help them achieve more).  Of course we enjoyed the Queenstown vibe with a bit of helicopter riding, jet boating and wonderful food, however, it was more about the recharge.
It is often said that when you hang out with people that are smarter than you amazing things happen.  The conversations and connections are very powerful and I'm noticing that it is helping to reset and recharge my thinking and my activity.  
So when was the last time you scheduled your Strategy Retreat?  By taking the time to step away from the everyday treadmill of life you can gain some powerful perspectives and renew your energy to focus on what truly matters.
The 4R Strategy Retreat Strategy:  I know that this is a mouthful, however, I find that when you have a process to guide you, amazing things can happen.  
So here are four easy things you can do to ensure an amazing Strategy Retreat:
Reconnect

.  Try to schedule your retreat with some activity that allows you to reconnect with your soul.  You need to get out of your normal routine, so you may need to schedule a night away (or a couple!)  Start by doing some activity that you truly enjoy which may involve going on a hike, riding a bike, having a massage or reading a book.  Different people have different ways to reconnect. You need to find what's yours. Have the extra sleep in or take some time doing things that you knowhelps top up your energy or being in a place that allows you to reconnect with yourself.

Remember

.  Write down the things that are important to you.  List the dreams and goals that you had for yourself when you were 18, when you were 28 and when you were 38.  Which of these dreams or goals have you accomplished? Ask yourself why you had these goals in the first place and see if they are still relevant. As I flew into Queenstown, I looked over the mountain range I was reminded of one of my goals which was to spend some time hiking and backpacking with the family. I now have been prompted and now need to help manifest into reality.

Review.

 If we were to examine your footprints over the past month (or longer) what would they tell us?  Would they show that you have been the person that you are supposed to at work and at home? Inspiring others with the way that you have approached situations and challenges?  If you have staff that report to you if we were to ask them to pick 1-2 words to describe your impact on them, what would they say? Write a list of the things that have taken you off path.  

Re-Prioritise.

 Identify the things that you should do differently and make a commitment.  Re-prioritise your time, your activity and what you want to achieve. Create a list and put it up somewhere as a visual reminder of these goals.  I also find that I have a couple for myself personally, a couple for my family and a couple for my work. I will use these for 6-12 months as a reminder of the things that are my Sacred Order moving forward.
Taking time to identify your way forward is an important ritual to do on a regular basis.  The Native People around the world used Vision Quests and other ceremonies to help them remember how crucial it is to reconnect with your purpose and your dreams.  Even better yet, share these with someone else that you admire and give them permission to remind you of them to help you stay on path.